Regulatory Effectiveness
SEG supports clients in all aspects of regulatory effectiveness.
More than ever, governments, industries, trades, and professions are seeking advice on how best to protect the public and create a fair and level playing field for the sector involved. Impetus for examining regulation can come from consumer protection issues that have received media attention, to professions and trades wanting to enhance their status and eliminate incompetent or unethical practitioners. SEG has the expertise and experience to work with governments, industries, trades and professional organizations to examine the need for regulation, present a variety of regulatory options if warranted, with their pros and cons and ultimately design and implement the new regulator, from governance to operational implementation.
SEG can also assess the performance of existing regulators, examine their governance, review their registration processes, continuing competence programs, and complaints and discipline processes to enable existing regulators to improve their performance. Members of our team have been senior executives of regulatory organizations and registrars. We know the unique challenges that face regulators and the regulated sectors.
SEG has hands on experience and expertise in risk-based compliance and enforcement and can work with our clients to development approaches which maximize the use of limited resources to address the areas of greatest risk.
SEG brings international expertise and best practices to support its clients with: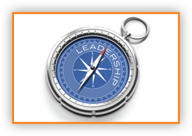 Needs analysis and options development

Conduct stakeholder consultations focusing quickly on key issues
Assess the need for regulation based on clear criteria
Focus on exactly those best practices and experiences of other similar regulatory organizations
Identify regulatory options and assess these options against evaluation criteria
Determine the regulatory functions to be provided by the regulator
Prepare costing analysis to determine financial sustainability

Risk based compliance and enforcement

Identify major risk areas
Design integrated compliance and enforcement strategies to address areas of greatest risk
Develop enterprise risk management programs to manage risk for regulatory agencies

Start-up support

Develop detailed start-up plan for new regulatory agency
Establish governance policies and processes
Assist with organization design and management structure
Support strategic and business planning for the new organization
Support planning and implementation of core business functions such as registration/licensing, public registry, compliance and enforcement, definition of scope of practice and standard of practice, complaints, discipline and public awareness
Implementation

Develop timelines and contingencies for full scale implementation
Assist with piloting implementation prior to full implementation
Develop working level inspection, investigation and enforcement policy and operational manuals
Develop performance metrics and implementation options

Establish back office support services

Develop policies and implementation of support services such as human resources, finance, IT, accommodation, procurement systems
Speak with a consultant about regulatory effectiveness.
SEG has built a strong reputation of delivering on our commitments and providing excellent value.
Call 416-769-3720 or